Dynamic women in Agriculture in Africa
Dynamic women in Agriculture in Africa - Dr Brylyne Chitsunge and Nelson Mandela -
Editor's Note: In the run-up to the 1st World Congress on Agritourism, we are publishing a guest post by Jacqui Taylor, an agricultural journalist and CEO of Agritourism South Africa. She built an information hub highlighting tourism farm experiences across the country, thereby allowing (local and foreign) to incorporate visits to farms as part of their travel plans. At the world congress, Jacqui Taylor will deliver a keynote speech titled "Agritourism in Africa" on 8 November.
Over a third of South Africa's population lives in rural areas.  Women tend to have less access to economic prosperity although they make up a substantial percentage of those who farm on small holdings.  Oxfam's report "Starting with people:  A human economy approach to inclusive growth in Africa" made me think of all the remarkable women farmers I had met on my trips into our magnificent countryside.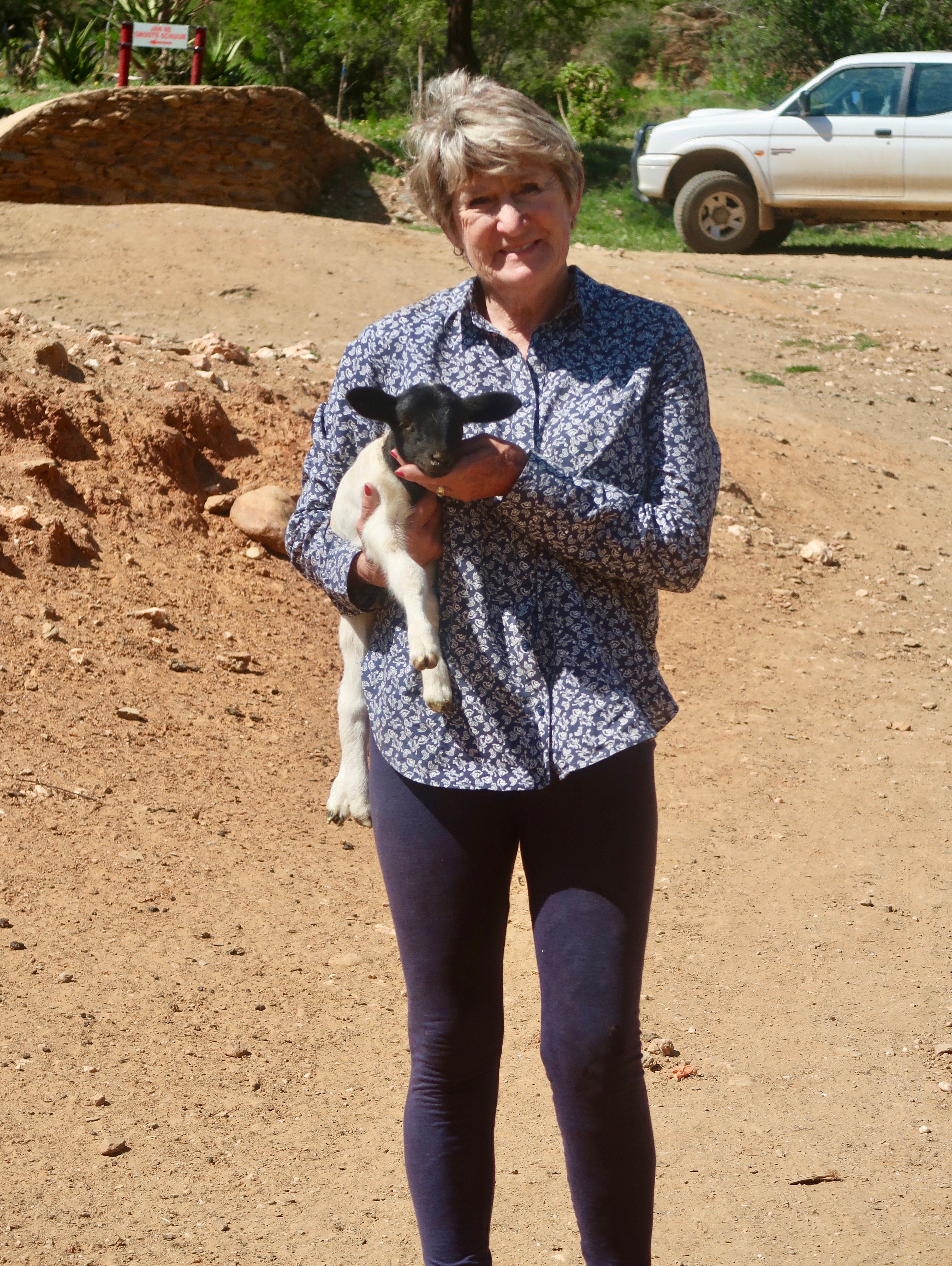 Maggie Fourie holding a lamb on the Oudemagurie farm
Maggie Fourie from Oudemargie outside De Rust is a resilient, determined and remarkable woman in her mid-seventies.  She farms with sheep and has several Agritourism accommodation units.  Work is seven days a week from 5am until 7pm.  Not only does she care for her beloved animals, but she cares about her farm staff and those who live in her local community; baking cakes and contributing in many ways to others well-being.  Hugely admired for her tenacity and 'can do' approach, she is lauded as an example to young farmers.  One of the comments in her Guest Book is "Maggie Fourie, the owner is one in a million!  This woman has more energy than all of us in the world!  It was a great honour to share her farm with her".
Dr. Brylyne Chitsunge, has a PhD in Microbiology and is one of the country's most successful female commercial farmers, farming on her Elpasso farm near Centurion.  Dr. Chitsunge was recently appointed Africa's First Pan African Ambassador for Food Security.  She believes that agriculture is one of the sectors with the most potential to drive economic growth and employment creation.  Her Elpasso farm has many indigenous species which she breeds – Kalahari red goats, Nguni cattle, Bonsmara Cattle, Free-range poultry, Quails, Tilapia fish and Indigenous pigs.  She offers regular educational tours to school children to educate them on growing their own food.  Dr. Chitsunge said "There is an art to everything and living well is no exception.  Of all the arts, farming is the most fantastic".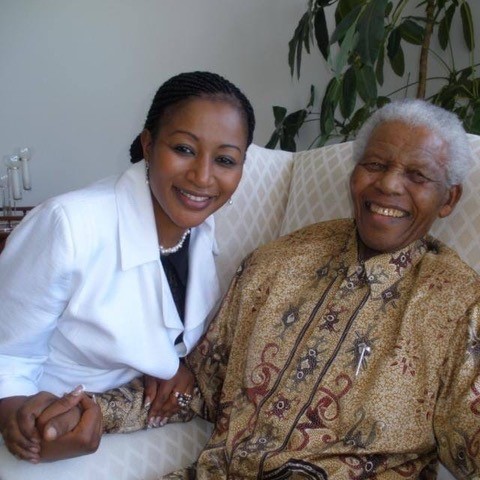 Dr Brylyne Chitsunge and Nelson Mandela
Successful women who have embarked on careers in Agriculture can be found throughout Africa.
Dr. Jemimah Njuki, IDRC, who attended the African Green Revolution Forum in Kigali Rwanda earlier this year spoke of the story of three women, Charity, Loise and Jane. In 2012, they founded Exotic EPZ Limited a company which processes macadamia nuts for export. When they decided to go into business together, nobody took them seriously. The banks said that as women with no collateral, they were too big a risk for a loan. They pulled together their savings and borrowed from friends and family. They started with 7.5 tonnes of shelled nuts each month. They have now doubled that capacity and currently employ over 100 people, most of them women, and have created a market for thousands of smallholder macadamia farmers. The story of Charity, Loise and Jane is about the huge opportunity that women agribusinesses present, but it is also a story of the challenges and gender barriers that women still face. Across the continent, 68 per cent of economically active women are in the agricultural sector. The continent has the largest proportion of women agricultural entrepreneurs in the world.  In Ghana 46.4 per cent of total businesses are owned by women, followed by Uganda at 33.8 per cent and Botswana at 24% as reported in the Daily Nation.
Women farmers in South Africa also play an active role in running the Agritourism operations on a working farm. Marianne from Foxenburg Estate in Wellington who farms with goats and adds value with organic products that she makes from the milk, including yoghurts, hard cheese and cottage cheese.  Foxenburg Estate, due to Marianne's passion, has been recognized as a priority biodiversity site in the Cape Floristic region and is a committed partner with Cape Nature in their stewardship program.  She works long hours, seven days a week.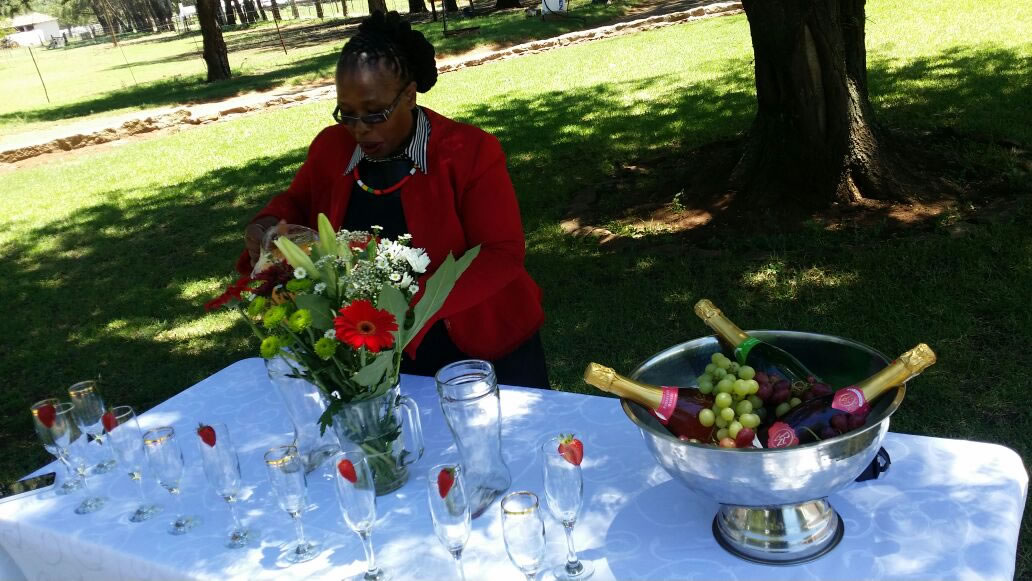 Zoliswa Mahanjana on Carnarvon Estates, Eastern Cape
Zoliswa Mahanjana farms on her family farm, the 5000 hectare Carnarvon Estates, in the Sterkstroom area in the Eastern Cape.  She completed her Agricultural Diploma at Fox Cottage Agricultural College in the Eastern Cape.  Apart from the accommodation offered on the farm – Stagger Inn Lodge – she cultivates lucerne, sorghum, maize and barley, as well as 500 breeding cows and 3000 Dohne Merino ewes.  The Lodge has 10 individual styled en-suite bedrooms with self-catering and family units giving a total of 20 beds.  Zoliswa is dynamic and a leader in their local community encouraging women to choose farming as a career choice.
As George Washington said "Agriculture in the most healthful, most useful and most noble employment of man".
Editor's Note: The 1st World Congress on Agritourism takes place from 7-9 November at Eurac Research. Programme and speakers: http://agritourism.eurac.edu. 

Join the conversation on Twitter using the hashtag #WAC2018