16-17.03.2023
WTA Conference 2023 in Bolzano
Date: 16-17.03.2023
Place: NOI Techpark, Bozen
After two years of pandemic, the conference of the WTA International (International Association for Science and Technology of Building Maintenance and Monuments Preservation) will take place at NOI Techpark in Bolzano.
WTA International is a network with over 500 members in various countries, consisting of experts from science, planning, building practice and the authorities, who deal with the entire range of tasks in the maintenance and repair of buildings and the preservation of historical monuments.
The Members' Day - General Assembly with evening event - will take place on 16 March 2023. A full-day colloquium with simultaneous translation DE/EN/IT on the topic of "Sustainability and Climate Neutrality in (Historic) Existing Buildings" is planned for 17 March 2023.
The online registration portal is closed. On-site registration will be possible on Friday 17 from 8.30 a.m., payment in cash if possible. An email in advance to wta-days@eurac.edu will help us with the organisation. Thank you!
Scheduled events
16 March 2.00 - 5.00 pm
General Assembly WTA International - closed event
17 March 9.00 am - 5.00 pm
WTA Conference, topic "Sustainability and Climate Neutrality in (Historical) Existing Buildings" - open event, registration here
18 March starting from 9.00 am
Guided tour in Bolzano with the Architekturstiftung Südtirol. Start of the bike guided tour from Eurac Research to the first building together with the Architekturstiftung Südtirol.
From 9.30 am to 10.30 am
Tour of the first building Villa Maria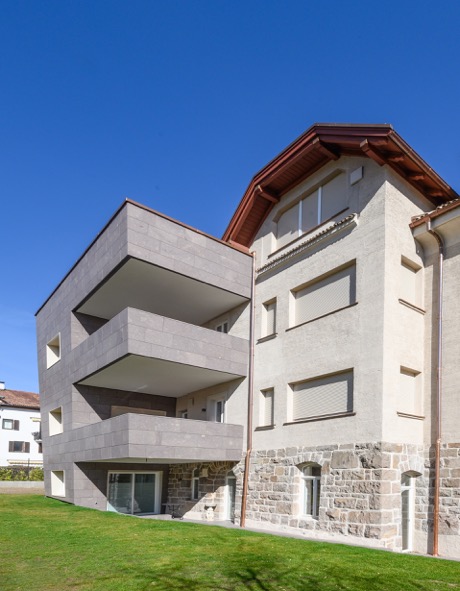 Architects: Lunz Zöschg & Partner Architects
Building owner: private
Execution: 2018
Building project: Renovation of historic residential building incl. new annex, creation of five flats and a surgery, ensemble protection
Photo credits: Manuela Tessaro
From 11.00 am to 12.00 am
Visit of the second building, residential complex Aslago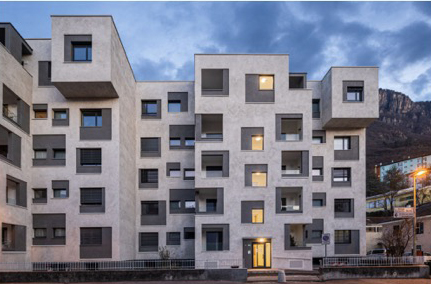 Project: FP7 Sinfonia.
Architects: Area Architetti associati
Clients: IPES/WOBI (Institute for Social Housing)
Execution: 2019-2020
Building project: Energy renovation of four buildings with a total of 70 residential units, addition of 14 flats with green roof.
Photo credits: Andrea Zanchi
Cycle back to Eurac Research
Participation fees
€ 110 (Standard) € 80 (reduced) € 25 (Students)