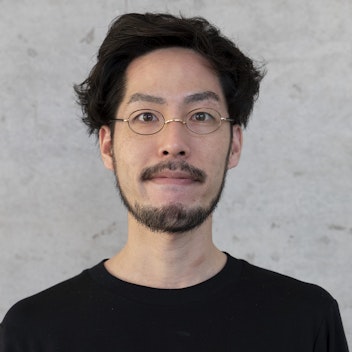 Ryosuke Fujii
T 831 550 1740 93+
ude.carue@iijuf.ekusoyr
About
Biography

Dr. Fujii is an epidemiologist at the Institute for Biomedicine. He earned his bachelor's degree from Fujita Health University (March 2013) under the supervision of Prof. Koji Suzuki. After his graduation, he was supervised by Prof. Takaaki Kondo in Nagoya University Graduate School of Medicine and earned his Ph.D. for "genetic predispositions of pollinosis" (March 2018). From April 2018, he had started his career as an Assistant Professor for the Department of Preventive Medical Sciences, Fujita Health University.
His early research area of interest in Japan was epidemiological relationships among biomarkers, nutritional intake, genetics, epigenetics, and chronic diseases. Since he came to Eurac Research, he dedicated a study for kidney traits from a genetic side. His current research project, called KidneyGeM3, has been investigating the associations among various kidney traits and genetic predispositions using the UKBioBank data and the south-Thyrolian original population-based studies, MICROS and CHRIS study, by using statistical approaches. Also, Dr. Fujii has recently been involved in the largest genome consortium for kidney disease collaboration, Chronic Kidney Disease Genetics (CKDGen) Consortium as an analyst.
Selected publications
Fujii R, et al. DNA methylation as a mediator of associations between the environment and chronic diseases: A scoping review on application of mediation analysis. Epigenetics. 2021: 1-27.
Fujii R, et al. Association between circulating microRNAs and changes in kidney function: A five-year prospective study among Japanese adults without CKD. Clinica Chimica Acta. 2021;521:97-103.
Fujii R, et al. Associations between dietary vitamin intake, ABCA1 gene promoter DNA methylation, and lipid profiles in a Japanese population. The American Journal of Clinical Nutrition. 2019;110:1213-1219.
Fujii R, et al. Association of genetic risk score and chronic kidney disease in a Japanese population. Nephrology. 2019;24:670-673.
Books
Fujii R & Suzuki K. Visual Statistics in R: A Manual for Data Visualization Useful for Presentations at Conferences and Papers (in Japanese). Kinpodo Co. Ltd., 2021
Grants & Awards
Seals of Excellence Project, PROVINCIA AUTONOMA DI BOLZANO - ALTO ADIGE, JPY 22,200,000 (USD 202,122) [Oct 2021] 
Post-doctoral Fellowship, The Uehara Memorial Foundation, JPY 2,200,000 (USD 20K) [Oct 2021]
Outstanding Presentation Award for Young Researcher, The 91st Annual Meeting of Japanese Society for Hygiene [March 2021] 
Grant-in-Aid for Early-Career Scientists, JSPS, JPY 4,290,000 (USD 40K) [Apr 2020] 
Research Grant, Mishima Kaiun Memorial Foundation, JPY 1,000,000 (9.1K) [Jun 2019] 
Research Grant, Suzuken Memorial Foundation, JPY 1,000,000 (9.1K) [Dec 2018] 
Grant-in-Aid for Research Activity start-up, JSPS, JPY 2,470,000 (USD 22K) [Oct 2018]
Grand Prize, Education Council of National Universities for Laboratory Technologist [May 2018] 
Links
MAGAZINE

Science Stories that Inspire