EU politics on Twitter. Which role for the EU digital influencers?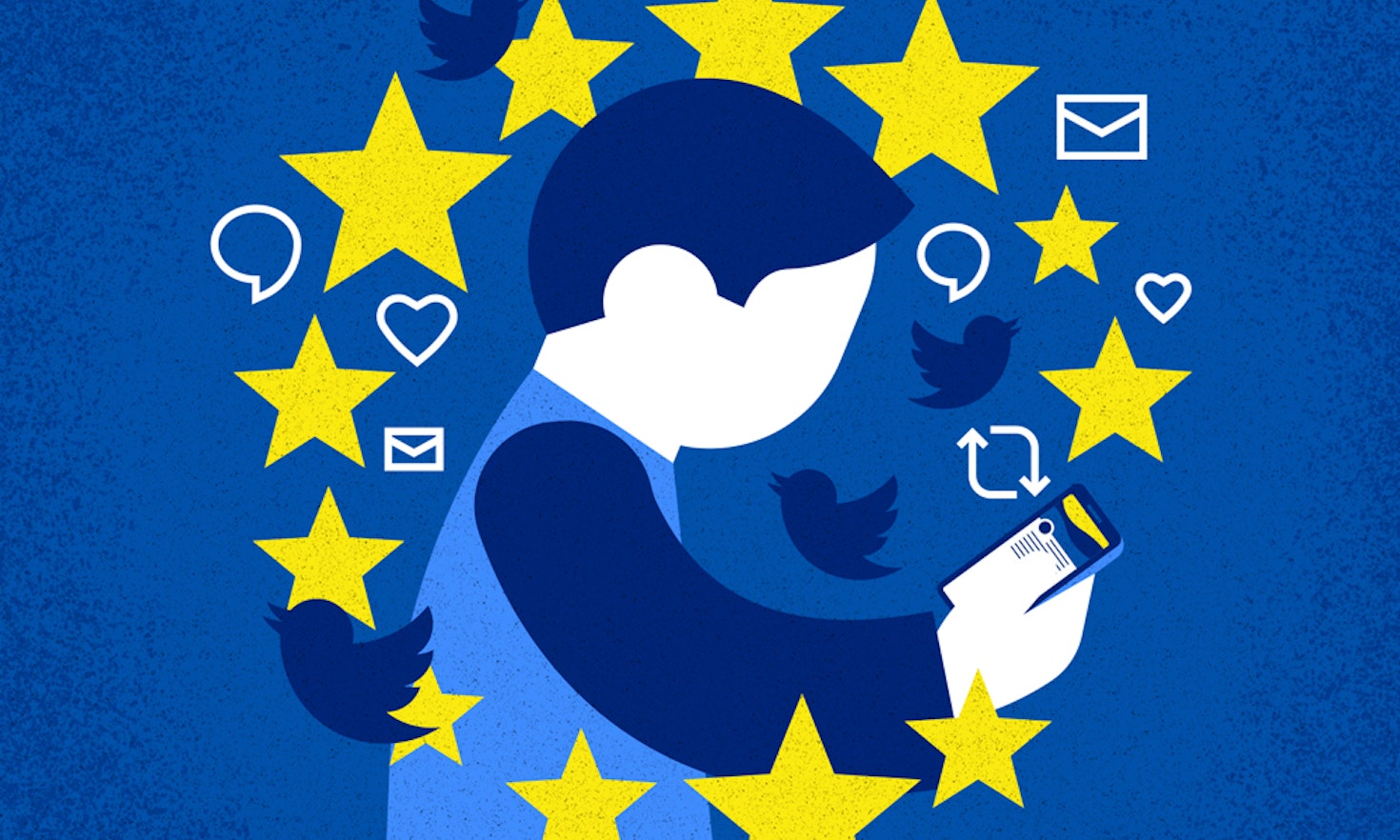 EU politics on Twitter. Which role for the EU digital influencers? - © Eurac research / Oscar Odd Diodoro
Nowadays social media is a key part of our everyday life, and politicians are also adapting to this modern form of communication. The smartphones of millions of Europeans constantly display Facebook posts and tweets of the most prominent national decision-makers. No real discussion of EU issues, however, seems to be carried out by ordinary citizens on social media. In light of the upcoming European Parliament elections, a real debate on the EU is needed. Yet, bringing EU politics to the attention of people is not an easy task, and declining voter turnout at the European elections indicate that citizens care less and less about European affairs. This is often referred to as the "second-order election model". European citizens mainly regard European elections as an opportunity to judge the performance of their national governments, which means that the national context significantly influences the results of the European Parliament elections. Moreover, voters tend to care less about EU politics than national politics, often because they have the perception that the EU creates policies that do not directly affect their daily lives. On the other hand, the spread of fake news and the general level of disinformation online should not be underestimated during the European elections campaign, so the circulation of real and good-quality news about the EU is desired. Thus, given its remarkable capacity to reach a high number of people all over Europe simultaneously, social media can play a crucial role.
But who should post and tweet more about EU politics, often depicted as difficult to grasp and unattractive? Besides the Members of the European Parliament and European Commissioners, there is an active group of influential people in the "Brussels bubble TwitterSphere": the EU digital influencers. For a couple of years, Euractiv, one of the best-known European media platforms, and ZN Consulting, a Brussels-based digital communication agency, have been publishing an annual ranking of the most influential users of social media on European issues. The #EUInfluencer list mainly includes journalists, but also university professors and EU affairs analysts. Both in 2017 and 2018, Ryan Heath (@PoliticoRyan), political editor at POLITICOEurope, occupied first place with his Twitter account that reaches more than 62.7 thousand followers. His timeline bulges with tweets linking to newspaper articles or quotes of politicians concerning both European and national affairs. But among the influential Twitter accounts there are also parody accounts, like Berlaymonster (@Berlaymonster), which has gained over 18 thousand followers and it is number 2 on the most recent ranking. These EU influencers' main activities consist of commenting on EU politics and sharing the latest news from the capital of Europe. However, the presence of EU digital influencers is not known to most EU citizens. Indeed, despite their undeniably high number of followers, EU influencers on Twitter perform considerably worse than the most prominent journalists and newspapers at national level. This raises the concern that they might only address – or are currently addressing only – the so-called "Brussels Bubble", a term coined to define European politicians and civil servants who are detached from the ordinary citizens. EU influencers, however, should do exactly the opposite. In other words, they should try to reduce the gap between European citizens and Brussels-based politicians. How could they do that? The target audience is the first important aspect to consider as well as tone and lexicon. Citizens want to know what is going on in Brussels daily, but the technicality of the issues discussed at EU level is often off-putting. EU digital influencers have both the tools and skills to make EU politics more appealing and easier to understand. By taking advantage of the European Parliament elections, they could start playing an important role in this critical phase of the EU integration process, marked by high disaffection with the European project. A combination of catchy tweets and accessible language can provide the key to their success, because it will enable them to reach a wider audience and become even more influential. Outside the bubble talking to citizens – that is where EU influencers must place themselves!
---
| | |
| --- | --- |
| | Alessia Setti is an M.A. student in European Studies, specialized in European Public Policy and Administration. She is passionate about politics, women's and children's rights, foreign languages, travelling, and food! No matter what the question is, pizza is always the answer! |