Nothing quite so new from the European periphery?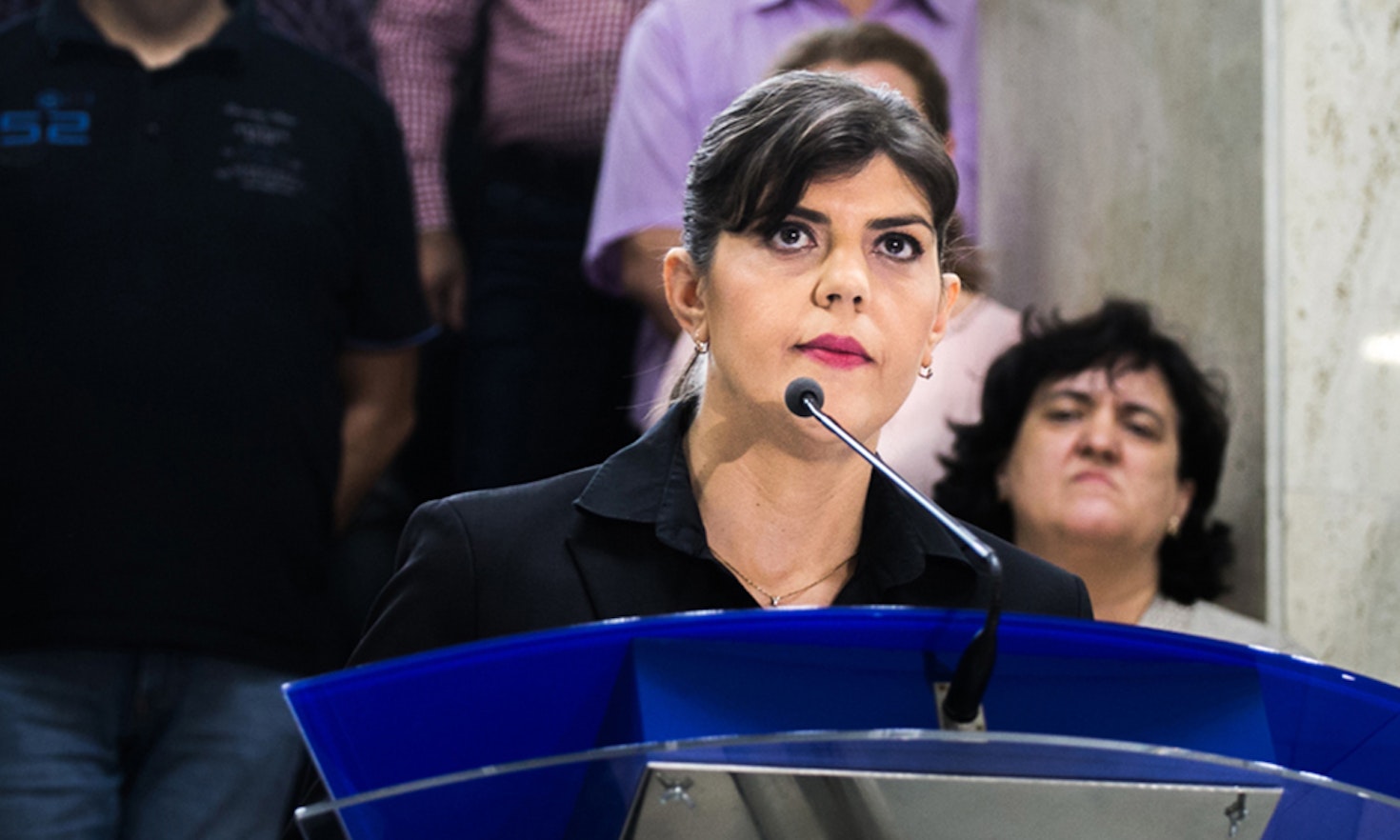 Nothing quite so new from the European periphery? - © Adrian Catu / AFP
A comment, lashing out in all directions 
Brexit all the way – but what about the rest and the east?
While Brexit has taken centre stage in the European news, Romania recently started its term holding the presidency of the Council of the European Union. Apart from some articles on the dubiousness of Romania's domestic policies, the perpetual reign of its political elite, and the generally low expectations towards the Coca-Cola sponsored nation, it seems as though nothing has really happened.
Until Laura C. Kövesi showed up – and was immediately shut down again by her own country.
Surely you heard about it? You may have struggled with all the names but managed to keep the few important bits, while Brexit overwhelmed you like the smell of a full English breakfast. There is nothing quite as gripping as Brexit going on in Romania. Or are we just too preoccupied with our limiting blinkers to take a look around?
Taking a trip off the mental map
The case of Laura C. Kövesi, quite prominent at the moment in the not so small and not so ignoble Romania proves the point: our neighbours and fellow member states in "the east" are off our mental map. Furhermore they are not part of our conscious political thinking when referring to the good guys and girls of Europe because they represent instead the bad and the ugly over there. If they play a role at all in our consciousness. After all, remember Laura C Kövesi. If Europe needed a heroine – or at least a chief prosecutor – it would probably be her. To set a mark, to take a stand. It is not only about choosing a woman but someone you would not be expected in this high-rank position: someone from Romania.
But… who is she and what is her stance?
Kövesi served from 2006 to 2013 as the prosecutor general of Romania. She was, by the way, the first woman, the youngest and the only person to serve a full term in this position. Afterwards, from 2013 until 09th July 2018, she was chief prosecutor of Romania's National Anticorruption Directorate (Direcția Națională Anticorupție – DNA). Her dismissal, initiated by minister of justice Toader, provoked a huge controversy about every-day and big-scale-corruption and also about how "authoritarian" a female prosecutor could be without frightening without frightening the powers-that-be and risking her career. Thus, the "case" of Kövesi vs. Romania seems to highlight many of the problems we in Western Europe are dealing with too: inequality, the glass ceiling, which seems still to be a reality throughout Europe, and bribery, just to name a few issues.
Whatever will come, we are not prepared
Is it a bit too simple to reconstruct the crisis of Europe in the treatment of Romania as a step-child of the EU? Definitely, this encapsulating treatment is nothing new. But it could be otherwise. With Britain leaving, there might be more space for the south-eastern neighbours and a greater effort on "our" side to turn struggles into solutions – or at least attempts to make civil society function as it should be allowed in a modern democracy.
It could be a test to examine Romania's potential to contribute an amount of "Europeanness" to this shaking continent. Something new may be just around the corner. Or, in the spirit of the Beatles, "you say 'Goodbye', I say 'Hello'".
I'd prefer to not be melodramatic, but every story still needs a heroine to catch an audience's attention. Romania, here's yours. She's wearing a lawyer's robe. She makes your bribed puppet masters frightened. She fills your treasury.
Do what you can to keep up with her. Give it a try as Europeans. Or at least, leave her the chance to go to Brussels.
And, please, no more miserable asta este. That's it.
---
Jana Stöxen is an M.A. student in 'Ost-West-Studien', specialized in Southeastern European politics and culture, with a focus on Urban Studies.


Besides, she enjoys trying out new language skills and long train rides in good company.