Scotland and Immigration: Moving beyond political narratives of openness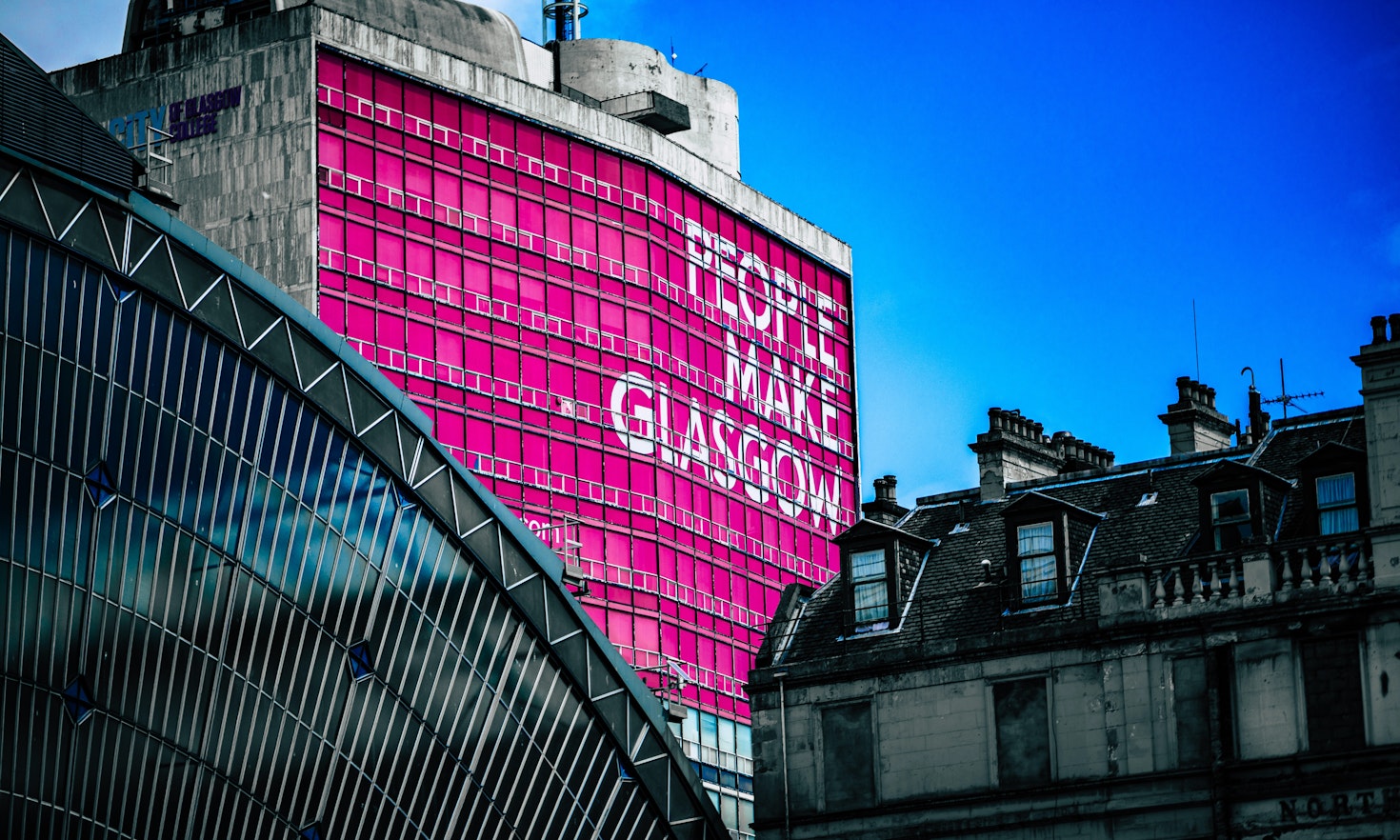 The experiences of young adult migrants in Glasgow, UK reveal how their own experiences correlated with the narrative of Scottish openness. - © Artur Kraft/Unsplash
Young adult migrants in Scotland experience racism and discrimination in their everyday lives. This makes it difficult to establish stable identities and to gain a sense of security in the new setting. These traumatic experiences go against the dominant political narrative that Scotland is a receptive country for migrants. As a response, individual migrants are encouraged to adapt their lived experiences to fit with the larger narrative in their security seeking processes.
Debates on immigration continue to polarize debates in world politics. For example, the recent plans announced by the UK government, to process asylum seeker claims in Rwanda, have been met with international condemnation. The devolved nations of the UK have tried to distance themselves from the UK's hostile immigration policies. Scotland is one such country which has presented a pro-immigration politics.
Scotland and Immigration: A progressive narrative?
In Scotland, a political narrative of the country as "open, welcoming and outward-looking" has emerged. This narrative has been used to present the country as pro-immigration and welcoming to newcomers - a rhetoric often used by the Scottish government, formed by the majority Scottish National Party (SNP), to emphasise that Scotland is more tolerant towards migrants than other parts of the UK. These discourses have gained traction within the wider Scotting public, particularly after the Scottish independence campaign in 2014. Publicity campaigns such as 'One Scotland, Many Cultures' have been used to highlight the narrative.
Scottish First Minister Nicola Sturgeon has also linked the issue of immigration to Scotland's economic security. In one statement made in 2019 Sturgeon said: "In Scotland, we know, we understand that the Westminster approach to migration - as well as being deeply inhumane - poses an existential threat to our future prosperity." This has helped to win votes for the SNP and has been used in campaigns supporting a second Scottish independence referendum.
Living the narrative: How does it add up?
The experiences of young adult migrants in Glasgow, UK reveal how their own experiences correlated with the narrative of Scottish openness. The individuals I spoke held largely favourable views of life in Scotland and public attitudes towards immigration in the country. Participants justified their opinions based on comparisons with other parts of the UK. For example, one participant highlighted the stories they had heard about Scotland before moving to the country:
"…When you come to Scotland and you hear that it's a welcoming place it kind of puts your mind at ease. It's much easier than going in to London or some places down south and going in to all the stories around knife crime and hate crime and stuff like that."
Everyday racism in Scotland
However, immigrants in Scotland do also face everyday racism and discrimination. One participant said that he had been stopped by police when traveling on the bus:
"…I had a friend in a school, we were same age, he looked older than me. Like we went on the same bus money, paid the same money, but he looked well older than me and he let him go through. But me, I don't know (if) it (is) because of my skin colour or I don't know what it is. I put money, you know…the look that he (the bus driver) gives me, like you know it's not really pleasant, I would say…"
Another participant of the study said that he had been chased and attacked by an anti-immigrant youth gang in his local area:
"When I used to go to school we used to fight a lot just because I was…a different colour and I was Roma…. they was calling me Gypsy …we used to fight with a gang called GABBA (Get all the Black Bs) in the Gorbals. It's just the way you grow up, Scotland's rough… it's a jungle."
In the above quotation the participant appears to downplay the significance of the racism he had experienced, attributing his experience to Scotland's rough character. Denying the significance of racism is an important mechanism for deflecting the insecurities that would otherwise arise from this experience.
Seeking security as a migrant in Scotland
Theories of ontological security argue that individuals must have a strong biographical narrative and sense of trust in their surroundings in order to feel more secure. From speaking with migrants living in Scotland it is clear that larger state narratives are also an important consideration for how individuals attempt to feel secure in their local environment. For example, some migrants are reluctant to discuss the racism they have experienced as it would position themselves outside of the dominant narrative of Scottish openness and lead to increased feelings of insecurity. This may explain why the participants in the study are reluctant to call out instances of discrimination they have experienced.
Moving beyond pro-immigration rhetoric
It is important to be aware of the ways in which diversity and immigration politics have been used by sub-state nationalist political parties to emphasise their more progressive approach to immigration. Scotland presents a clear example of this trend and have constructed a narrative of openness, in an effort to distance itself from the hostile immigration policies of the UK government. However, we need to continue to listen to the individual stories of migrants to understand how processes of social inclusion operate in real life. While pro-immigration political rhetoric is welcome in the current international climate, we must ensure that such narratives are more than talk and are endoresed by the wider public.