Services & Products
In this section, you will find articles and other material to download.
Landwirtschaftsreport zur Nachhaltigkeit
Zitierempfehlung für diesen Report: Tappeiner U, Marsoner T, Niedrist G (Hrsg.)(2020) Landwirtschaftsreport zur Nachhaltigkeit Südtirol. Bozen, Italien: Eurac Research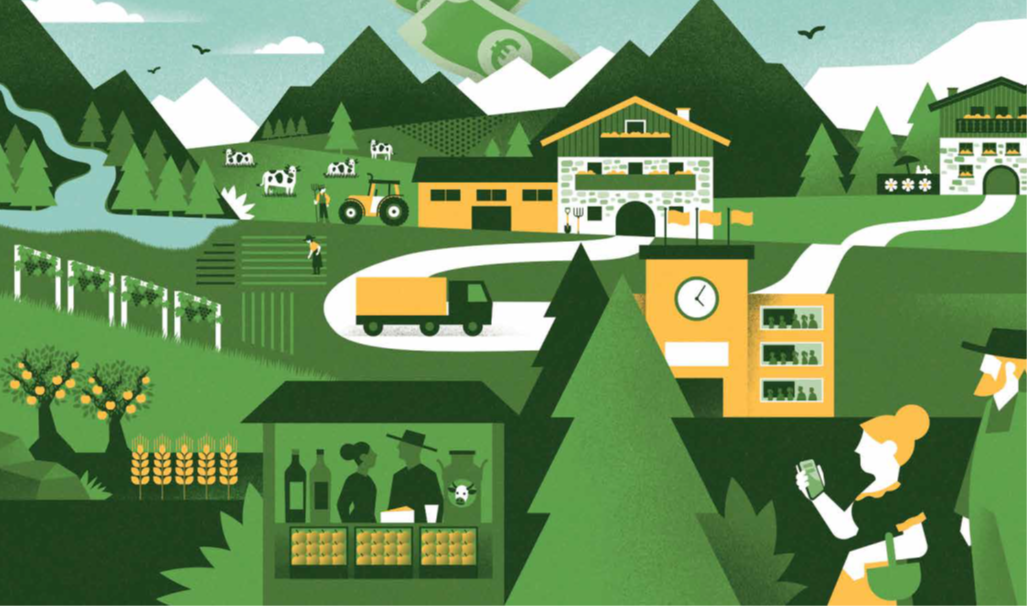 Biodiversity Monitoring South Tyrol - First results
Report of the project "Landschaft im Visier"
An overview on the historical development of the huntable species in South Tyrol.
WIR LANDSCHAFTMACHER
"Wir Landschaftmacher. Vom Sein und Werden der Kulturlandschaft in Nord-, Ost- und Südtirol", herausgegeben von Erich Tasser, Markus Schermer, Gerhard Siegl, Ulrike Tappeiner
Südtirols Almen im Wandel: Ökologische Folgen von Landnutzungsänderungen
Authors: Erich Tasser, Ulrike Tappeiner und Alexander Cernusca Imprint: Europäische Akademie Bozen, 2001 Pages: 260
Further information available in German language.
Mapping the Alps
Alpenatlas Atlas des Alpes Atlante delle Alpi Atlas Alp Mapping the Alps Society – Economy – Environment Ulrike Tappeiner Axel Borsdorf Erich Tasser (Eds.)
Alm Atlas/Atlante delle malge
von Erich Tasser, Susanne Aigner, Gregory Egger, Ulrike Tappeiner