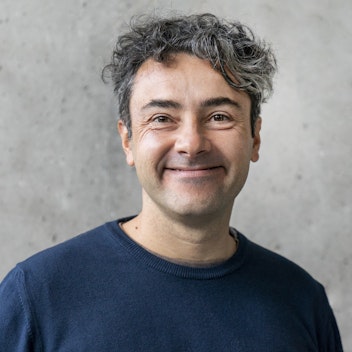 Cristian Pattaro
Research Group Leader
Institute for Biomedicine
T 725 550 1740 93+
ude.carue@orattap.naitsirc
About
Cristian Pattaro is researcher in Biostatistics and Genetic Epidemiology. After receiving a MSc degree in Statistics & Economical Sciences (University of Padova 1999), his grew experience in medical statistics & epidemiology at the Unit of Epidemiology & Medical Statistics of the University of Verona, under the leadership of Roberto de Marco. He deepened his understanding of statistical genetics at the Johns Hopkins School of Public Health under the mentorship of Giovanni Parmigiani, obtaining a PhD in Biomedical Statistics at the University of Milano in 2006. In the same year, he joined the Eurac Research Institute for Biomedicine. Since 2013, he is group leader of the Biostatistics & Epidemiology group.
Dr Pattaro applies statistical and epidemiological methods to problems arising from medicine, biology and genetics. Research fields include: genetic epidemiology of kidney function and cardiovascular health; linkage disequilibrium; statistical issues in population-based studies with relatedness structures.
Projects involved as Principal Investigator:
The CKDGen Consortium for the study of kidney function genetics, with A. Köttgen (Freiburg University)
The Cooperative Health Research In South Tyrol (CHRIS) Study, with P. Pramstaller
The CHRIS COVID-19 study, with P. Pramstaller
PACE: Partnership to Accelerate Covid-19 rEsearch in South Tyrol, with P. Pramstaller
Molecular profiling of uncontrolled and treatment resistant hypertension in the general population: the HyperProfile study
Other relevant projects:
TrainCKDis, Multidisciplinary Training in Chronic Kidney Disease, www.trainckdis.eu
KidneyGem3, multimarker modeling of kidney function, led by R. Fujii
Software
Teaching
Adjunct professor of Computer Science (Verona University 2001-03) and Medical Genetics (San Raffaele Hospital University 2013-19). Course director 'Population-based studies and biobanks in the -omics era' for the Medical University Innsbruck HOROS PhD Programme 2017. Summer school director 'Genetic Epidemiology of Kidney Function and Chronic Kidney Disease', Eurac 2021. Coordinator of the 'Genomics and Epigenomics' unit, II level master on "Omics Data Analysis", University of Padova 2022.
Scientific service
Editorial board member: Kidney International; Journal of Nephrology. Reviewer for several international journals and funding authorities. Member of the Southtyrolean Fund for the Promotion of Scientific Research at the Southtyrolean Health Care System and the Paracelsus Medical University.
Links
Personal webpage: https://cristianpattaro.weebly.com/
PubMed: https://pubmed.ncbi.nlm.nih.gov/?term=Pattaro+C%5BAuthor%5D&sort=date&size=200
Google scholar: https://scholar.google.it/citations?user=cqlEDJ8AAAAJ&hl=en
Twitter: https://twitter.com/CristianPattaro
MAGAZINE

Science Stories that Inspire