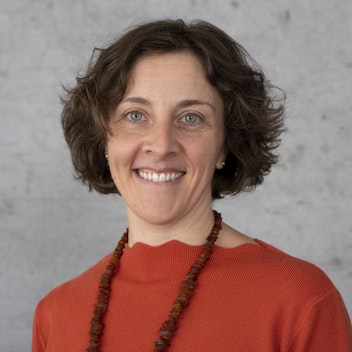 Mariachiara Alberton
Senior Researcher
Institute for Comparative Federalism
T 232 550 1740 93+
ude.carue@notrebla.araihcairam
About
Research areas:
Multi-level governance of the Environment in different legal systems

Climate change and energy transition
Public participation in environmental decision-making
Water governance
Dr. Mariachiara Alberton (PhD in Law and economics, University of Siena, 2007) is a senior researcher in Environmental Law at the Institute for Comparative Federalism, Eurac Research. Her research focuses on the multi-level governance of the environment and climate change. She investigates in particular how intergovernmental arrangements and dynamics at multiple levels (supranational, national, subnational) enable or hinder environmental protection, participatory processes, and the transition and transformation processes toward sustainability and climate resilience. She is the author of several books and peer-reviewed publications on different environmental topics, such as climate change, environmental impact assessment, public participation in environmental decision-making, water, biodiversity, environmental liability. Through the years she has coordinated and participated to several international and national funded projects on the same topics.

ORCID: https://orcid.org/0000-0003-3227-1182
CV with full list of publications: