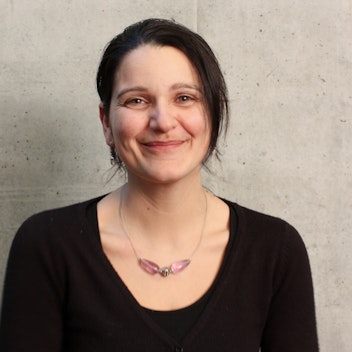 Deborah Mascalzoni
Research Group Leader
Institute for Biomedicine
T 315 550 1740 93+
ude.carue@inozlacsam.harobed
About
Dr. Deborah Mascalzoni is an Associate Professor in Biomedical Ethics at the Centre for Research Ethics and Bioethics (CRB) at Uppsala University, Sweden and research group leader of the ELSI Research Group at the Institute for Biomedicine (IfB) of Eurac Research in Bolzano, Italy.
She is fellow of the Helex Center in Oxford and past fellow of the Science Technology and Society program at the Kennedy School of Government, Harvard. 
Her main research interests are the privacy and broader human rights implications of genetics and new technologies, with a focus on rare diseases and vulnerable communities.
With a major in philosophy of science and a Ph.D. in Bioethics at Bologna University, she applies her background in philosophy, law, and ethics to her current research to drive policy change.  She has been extensively working on research participant engagement and participant rights in biobanking. To date, this has resulted in her leading (with IT experts) the development of the Dynamic Consent Platform for the Cooperative Health Research in South Tyrol (CHRIS) Study at Eurac Research. This platform has been used by 13.500 individuals since 2011.
She is a member of the Italian Society of Human Genetics and of the task Force on genetic testing of the International Parkinson and Movement Disorder Society. She is italian referent and MC member of the COST action HAPLO-IPS https://haplo-ips.eu/She serves as an advisor on multiple EU initiatives, is a member of different international and national advisory boards, and collaborates with the European Society of Human Genetics. 

She has been appointed by WHO for the  Technical Advisory Group on Genomics (https://www.who.int/groups/technical-advisory-group-on-genomics-(tag-g))
She is leading the ELSI WP in the projects: 
https://scholar.google.com/citations?user=HgrVF2sAAAAJ&hl=it

https://www.crb.uu.se/staff/deborah-mascalzoni/
https://www.law.ox.ac.uk/people/deborah-mascalzoni