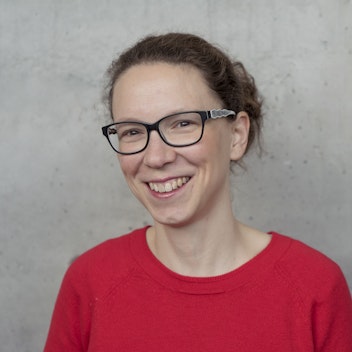 Miriam Weiß
Researcher
Institute for Regional Development
T 623 550 1740 93+
ude.carue@ssiew.mairim
About
Miriam L. Weiß is member of the research group Space & Society at the Eurac Research Institute for Regional Development. She holds a Master of Arts and Sciences and a Bachelor of Arts in European Studies, both from Maastricht University (The Netherlands).

Her current research interests are tour guiding and sustainable tourism in the urban and rural context.
Prior to joining Eurac Research in 2009, Ms Weiß worked in the field of transatlantic relations in research, policy advice and cultural tourism (Foundation on Economic Trends – The Office of Jeremy Rifkin/USA, American Institute for Foreign Study/Germany, Organisation für Internationale Kontakte/Germany).

Ms Weiß is a trilingual (German, English, Italian) tour manager certified by the Provincial Commission of the Autonomous Province of Bolzano-South Tyrol.
MAGAZINE

Science Stories that Inspire