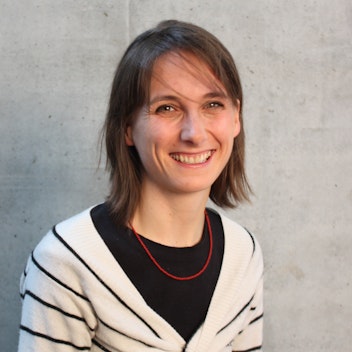 Federica Maino
Researcher
Institute for Regional Development
T 923 550 1740 93+
ude.carue@oniam.aciredef
About
Main areas of research:
​​​​​​​participative methodologies  
conflict prevention and transformation
sustainable local development and community practicies
socio-ecological trasformation
strategic planning
Short CV:
Federica Maino is a researcher at the Eurac Institute for Regional Development since 2009. She holds a Master's degree in Environmental Engineering (University of Trento), a Post Master's degree in Urban Management & City Design (University of Wales), and a specialization in Conflict Management. Her main research interests include different topics related to sustainable local development, granting particular attention to stakeholders´ involvement and community's empowerment to foster well balanced relationships between human activities and the environment. She has more than seven years of working experience in strategic planning, participative methodologies and conflict prevention and transformation. She is author of scientific publications and she teaches in the framework of the course "Engineering for International Sustainable Development", offered by the University of Trento under the UNESCO Chair in Engineering for Human and Sustainable Development.
MAGAZINE

Science Stories that Inspire