A strategy to improve cross-border public transport in South Tyrol
A strategy to improve cross-border public transport in South Tyrol - © https://www.altoadigepertutti.it/it/poi/stazione_di_brennero?back=1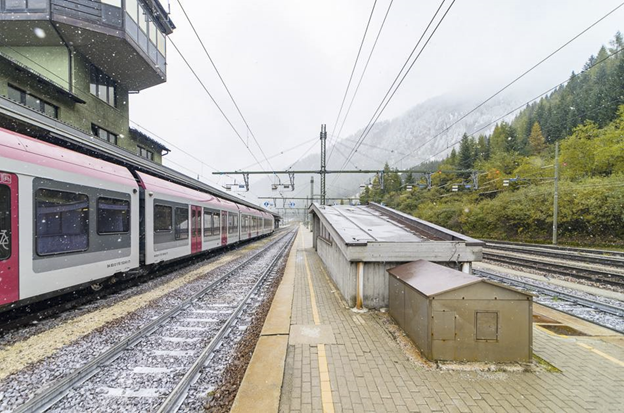 We already said it in the previous blog "The black list of public transport cross-border challenges": borders make public transport complex. Let´s take the Brenner as example. People get there and very often they are supposed to go just straight ahead to Austria, but most of the time they have to change train. Not because Brenner is an interchange station, but just because of the border. As soon as people change, they start paying about 22 cents per km (9 euro is the base price for the Brenner-Innsbruck ticket), while before they paid 15 cent per km. Even that is about borders. If they want to save money, they need to combine subscriptions (e.g. VorteilsCard), while before they just needed their Südtirol Pass. That's about borders too.
Such issues have been gaining space in the scientific debate, and also Eurac Research is participating through projects and publications (see e.g. Cavallaro and Dianin, 2020, 2019). Within the EU project Connect2CE. Eurac Research has finalized a Territorial Strategy for the improvement of cross-border public transport in South Tyrol. For its preparation, representatives from STA, the Province, and NOI Techpark have been involved. The strategy proposes three core milestones.
MILESTONE 1: Making cross-border daily travel possible and attractive
If you need to spend a full couple of days in Munich, Vienna or Zurich, what is the earliest arrival time you could get there? Currently 10:16 for Munich, 12:30 for Vienna, 13:20 for Zurich. Not exactly a full couple of days. That's not because there aren't any earlier connections from Innsbruck to these destinations, but rather because there's not a Bolzano-Innsbruck link allowing to catch the most appealing early morning trains. By introducing a new Bolzano-Innsbruck train tailored for this purpose, at least one hour could be saved for each destination, as you may see in figure 1 below.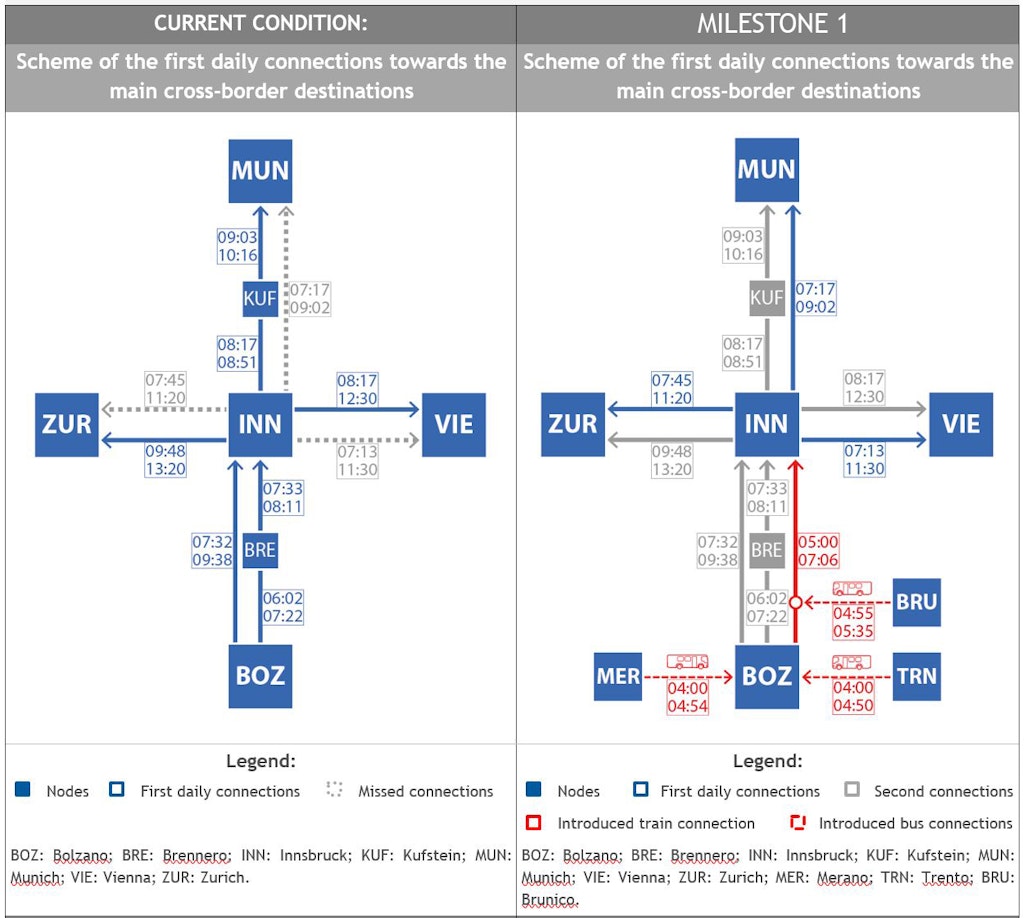 MILESTONE 2: Making Bolzano-Innsbruck a regional integrated line
"Hey, what's the next train to Innsbruck? Ah an EC, ok I take the next one". Does it sound familiar? Probably for a commuter it does, since EC connections are direct trains that cannot be used with the Südtirol Pass. This means that commuters using the Pass usually do not get EC trains that should pay full-price and by purchasing a separate ticket. However, EC trains currently represent 70% of available direct links between South and North Tyrol. This anecdote tells us that commuters have few possibilities just to stop at the Brenner: they mostly have to change. To reduce this inconvenience, two things should be done. First, more and direct Bolzano-Innsbruck regional links should be introduced. Second, books of tickets offering e.g. five EC tickets for the price of four could be proposed (Figure 2).
MILESTONE 3: Supporting the spreading of digitalization processes
"Hey Computer, what's the best price to travel up to Innsbruck?" – "Hello Anna, where do you start?" – "Sterzing/Vipiteno" – "Ok, how many times do you have to make this travel and how long?" – "It is 20 travels onwards and back in a month" – "Ok, you can combine the Südtirol Pass up to Brenner with a Monats-Ticket Land VVT from Brenner to Innsbruck. It will cost you about 200€" – "Ok great, buy it". This milestone suggests a digital tariff advisor (an app) helping commuters in getting through the several different cross-border tariff combinations. It could make the understanding of the best public transport prices easier, and thus even the possibility of using public transport more appealing (Figure 3).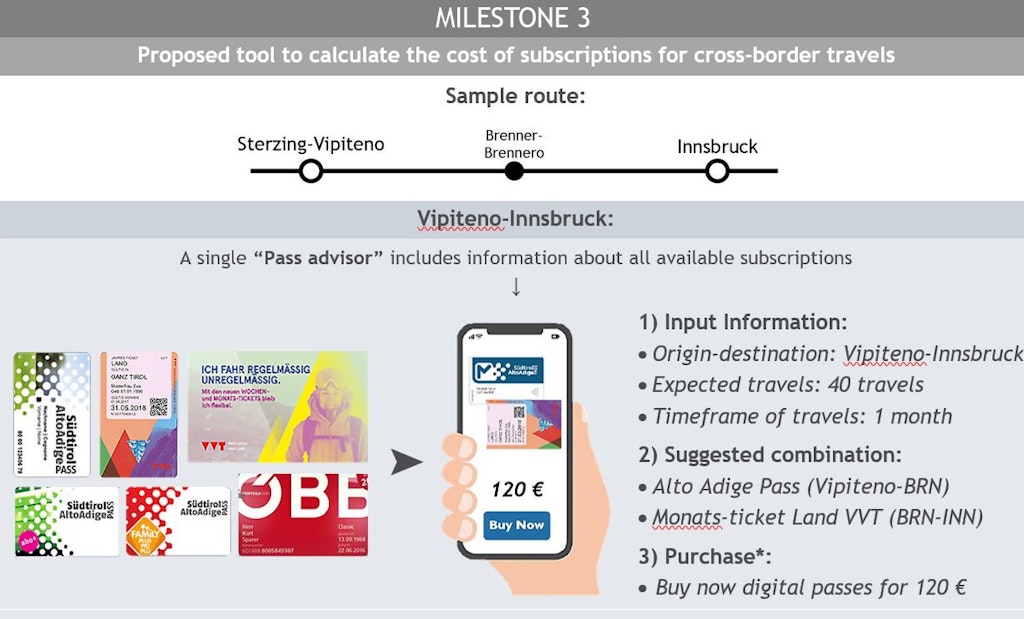 These three milestones suggest possible ways of developments. For their implementation, they need to be investigated further in future by involving infrastructures, services and communication technologies.
Author: Alberto Dianin