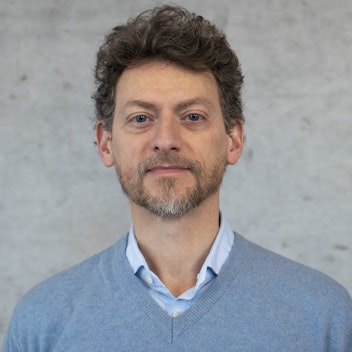 Massimiliano Pittore
Research Group Leader
Center for Climate Change and Transformation
T 582 550 1740 93+
ude.carue@erottip.onailimissam
About
Fisico, dottore di ricerca in Scienza dell'Informazione e Ingegneria dei Sistemi con una vasta esperienza nella valutazione dei rischi e dei pericoli naturali, nella previsione degli impatti, nell'estrazione e nell'elaborazione dei dati.
Ricercatore e coordinatore del gruppo Climate and Disaster Risk. È entrato a far parte di Eurac Research nel 2020, dopo aver lavorato in precedenza presso il GFZ-Potsdam German Research Centre for Geosciences, in Germania, dove ha coordinato il gruppo "Early Warning and Impact Prediction" nella sezione Seismic Hazards and Risk Dynamics. Ha partecipato e coordinato progetti di ricerca multidisciplinari internazionali sulla valutazione quantitativa del rischio, sulla modellazione dell'esposizione e del pericolo e sull'uso del telerilevamento e dell'intelligenza artificiale.

I suoi principali interessi di ricerca comprendono: la valutazione probabilistica del rischio, la modellazione geospaziale e geostatistica, la modellazione dinamica dell'esposizione, la previsione dell'impatto e l'allerta precoce, i modelli concettuali e l'ingegneria della conoscenza.